Manitou Springs and the Garden of the Gods
About 4 miles west of Colorado Springs, we visited the little town of Manitou Springs and sampled one of its 9 mineral springs which are fed by the melting snow from Pikes Peak. The Native Americans considered this area around the springs as sacred and believed that the bubbles in the natural spring waters represented the breath of the Great Spirit "Manitou." Over the years, many people have traveled here to drink the water from the mineral springs for its health benefits. We gave it a shot.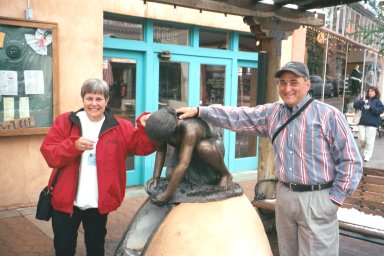 natural, yes ... tasty, no
Another attraction in the town is Miramont Castle. Miramont Castle was constructed in 1895 as a private home for Father Jean Baptist Francolon, a French born Catholic priest. The castle features nine styles of architecture ranging from English Tudor to Byzantine and all crafted from locally quarried greenstone and yellow pine framing. Today Miramont is a museum dedicated to preserving the Victorian heritage of Manitou Springs and the Pikes Peak region.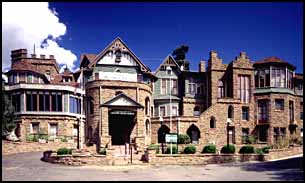 Miramont Castle
---
The Garden of the Gods Park in Colorado Springs is a free city park featuring magnificent red sandstone rock formations. Some of the best are shown below.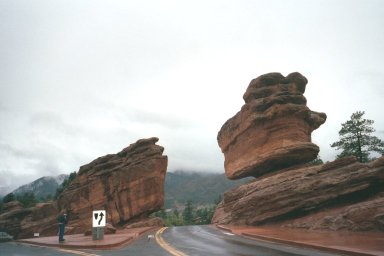 entrance to the Garden of the Gods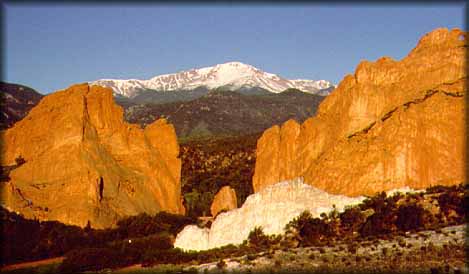 Pike's Peak as seen from the gateway to Garden of the Gods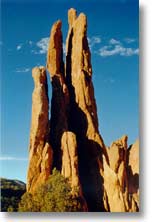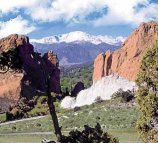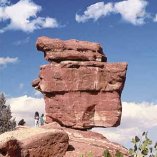 the 3 graces balanced rock balanced rock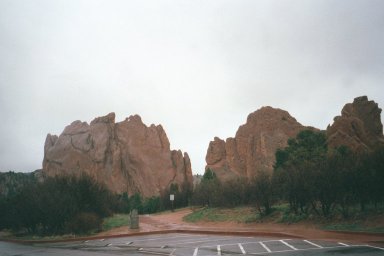 it was a pretty gloomy day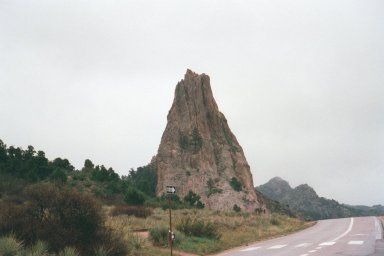 cathedral rock
---
You can learn more about Manitou Springs and the Garden of the Gods at these web sites:

---

BACK TO OVERVIEW ON TO YELLOWSTONE


---

Your comments are welcome! Just click below.